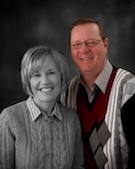 Rob Pittenger - 402.677.7748
PittengerTeam.cbshome.com | Rob.Pittenger@cbshome.com
Born and raised in Lincoln, NE Rob is a lifetime Nebraska Resident. Living in Omaha since 1988 Rob graduated from the University of Nebraska – Lincoln College of Architecture in 1976. Rob's real estate career began in Lincoln with Austin Realty and assisting buyers and builders with home design. Rob worked in the brokerage industry specializing in Real Estate Limited Partnerships and finance from 1984 until 1998 all while maintaining his real estate license.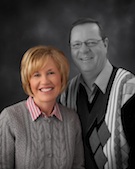 Kathy Pittenger - 402.690.9323
PittengerTeam.cbshome.com | Kathy.Pittenger@cbshome.com
Licensed in 2005 Kathy made a strong entrance into the real estate business being name as Boyer Young's Outstanding New Sales Associate for 2005 after only 6 months in the business! Kathy specializes as a buyer's agent and is also extremely helpful with staging ideas for sellers. Kathy attended the University of Nebraska – Lincoln in education and design.